Lace Closure vs Lace Frontal – What is the Difference?
When selecting closures and frontals for wigs or sew-ins, which kind of closure is better? What is the difference between closure and frontal? Which one is better, frontal or closure? To know the answer, keep reading this blog.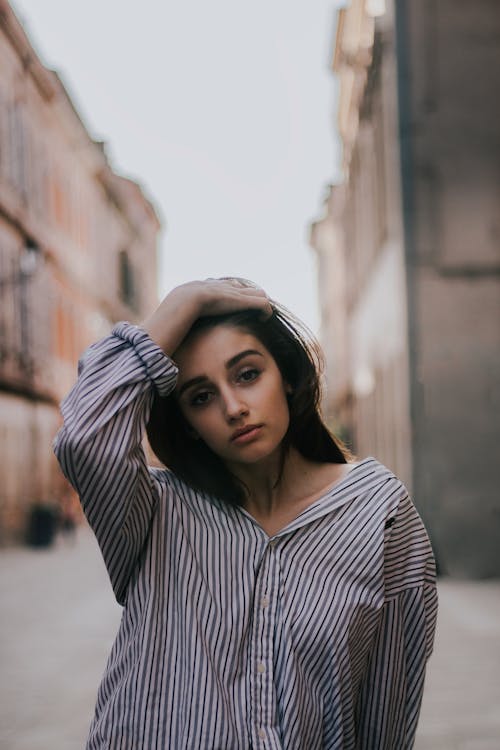 What is Lace Frontal?
First, we need to know what frontal lace closure is.
Lace frontal closure is among the popular types of lace closure wigs. They come in bonded or sew-in installations. Lace frontals always help you in getting a purely natural look. They often are 13" across and four inches to the back and cover the head's hairline ear to ear.
The flexibility of lace frontal closure permits you to try various hairstyles suck as side parts, center parts, or ponytails that appear natural.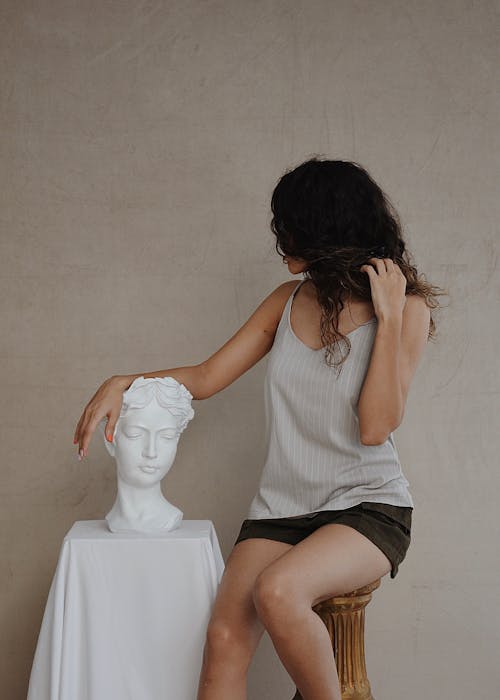 What is a Lace Frontal Closure:
Lace frontal closure is a half hairpiece that goes from ear to ear and is sewn with roughly 3-4 hair bundles. The size is 13" across and 4" back. The frontal lace closure can be held in several styles and you can keep the hair down while you cannot hold the closure back.
Closure vs frontal - A lace frontal is for the user when you need to recreate the whole hairline from one ear to the other and almost 2 inches back. In contrast to closure, the frontal is also popular with ladies who have edges or traction alopecia.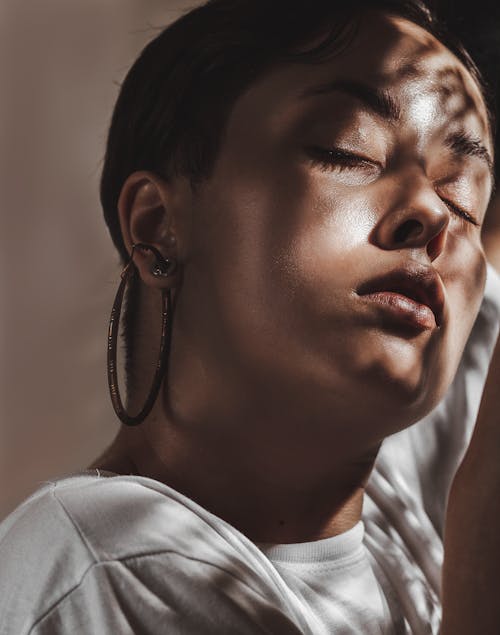 Hair Detail (Lace frontal):
Natural color, lace frontal closure, 13*4-inch, Swiss lace, mid-brown lace;
This is a high-quality 100pc virgin hair lace frontal. Gently bleached knots to get rid of the shedding problem. The best hair in the race of closure vs frontal ever for a super deal!
Lace frontal can be curled, straightened, dyed, and restyled as you love.
Frontal vs Closure - Why You Should Go for Lace Frontal?
To begin, ear to ear lace frontal closure is quite comfortable to fix and wear. Ladies who like lace frontals use them while they wish to have an entirely different texture from their organic hair shade or when they wish to save their hair and edges that they leave out normally in sewing-in hair extensions.
Secondly, a lace frontal provides its unmatched versatility and styling when we compare frontal vs closure. Wearing lace frontals allows you to get a styling choice, which a closure doesn't. Also, through frontals, you can wear hairstyles called 'pulled back'.
Between frontal or closure, a lace frontal shields the whole hairline and allows you to get a flawless style that can easily be pulled off from the back of your face.
Third, lace front closure saves less bundle of hair than lace closure. Weighing lace closure vs lace frontal wigs, it is a fact that lace front is expensive as an individual product. However, as a whole, you can purchase fewer bundles of hair to match. Thus you save sew-in and get comfortable wear.
Lastly, lace frontals can conceal the hair loss along with the hairline. Lace frontals have an ear-to-ear coverage part designed to imitate your own natural hairline. Also, frontal or frontal closure can be used to make a lace wig more affordable.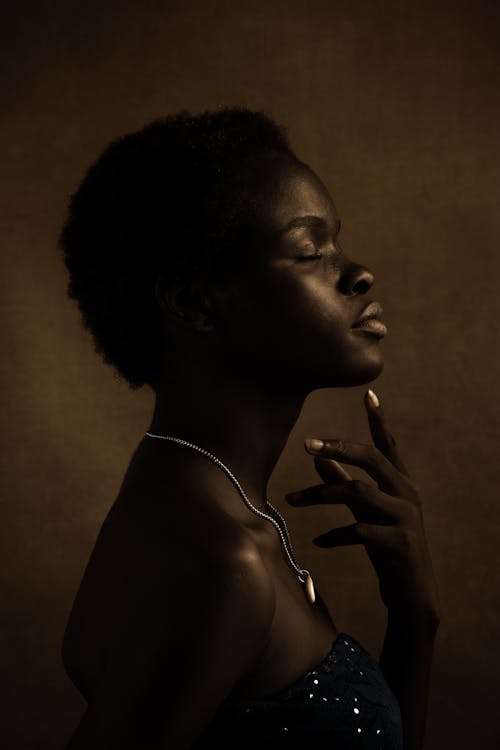 What is Lace Closure?
Now we are covering what lace closure is.
Lace closure comes close to a frontal; however, it has limitations when if we talk about styling. Instead of keeping a scalp-like material that loops from one ear to the other, the lace frontal closure is usually a 4x4" strip placed on the front and middle portion of the wig.
A lace closure is opposite to a frontal since it doesn't cover your head from sanctuary to sanctuary. All things being equal, closures are introduced in the "horseshoe" zone of the head to close off the style, consequently the name closure.
Closures are usually 4" X 4". They come in slightly larger or smaller closure sizes. Keeping closure vs frontal in view, there are two closure types: lace closures and silk base closures.
A key to the perfect closure is to ensure its natural density. The secret or key to an ideal closure is to ensure that lace, which it is on contains bleached knots around the perimeter. Also, the lace you die should be two shades lighter compared to your complexion on the face.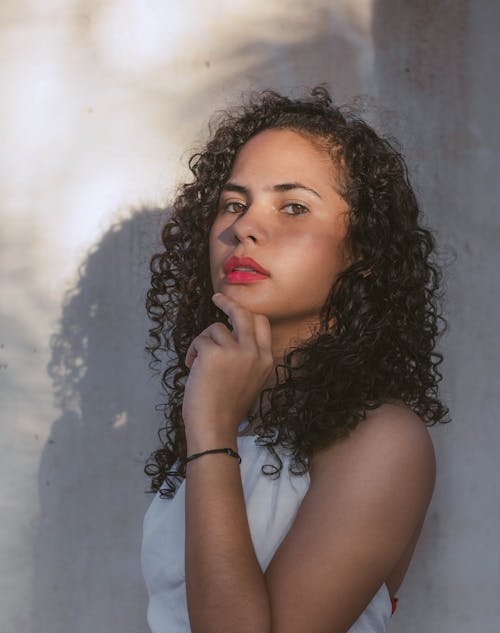 Hair Detail:
Hair Material: 100 percent virgin and unprocessed human hair. Top notch and best service.
Free Part Closure: 1o inches, Lace closure 4*4"; Black Nature; Weave Body. The texture is maintainable after wash.
Lace Closure: hand-tied, Swiss lace, 130 percent density, highlighted, bleached, permed, can be dyed, styled, or curled like your own hair
For human hair closure, No shedding, soft and smooth, tangle-free, no knots, no smell, full cuticle, glossy, smooth and soft, no short hair, with a thick bottom and no lice.
Closure vs Frontal – Why You Should Choose Closure?
          LACE CLOSURE           VS      LACE FRONTAL
Versatile Part
Lace Closure is a popular wig item for ladies who have hair in their priorities. The versatility of frontal closures make them usable for about every hair type, whether scanty, permed, and natural or the less receding hair-line.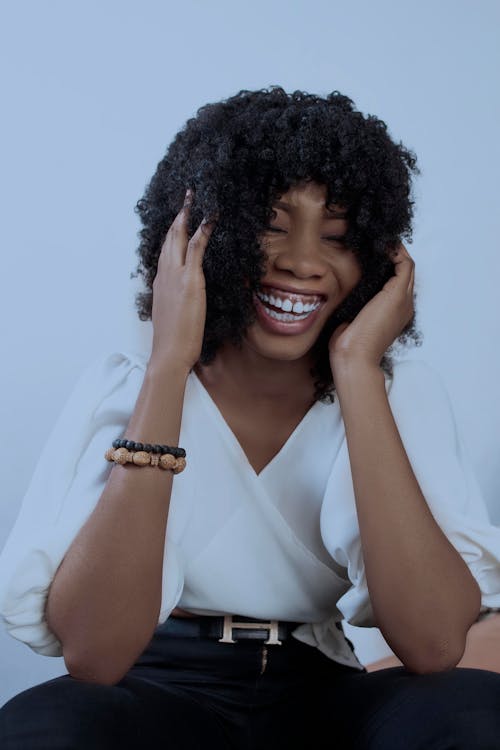 Colors
You can color your weave with any shading your heart desires without coloring your genuine hair to coordinate. You presently don't need to stress over harming your genuine strands attempting to color match your hair weave to your leave out.
No blending? Don't Worry! For ladies who prefer human hair weave, it is important to shape the hair wigs that look natural. A lace closure is required to make your own human hair pieces hair and hair well-blended at the area or hairline.
Protective Style
A lace closure is typically fixed by sewn in for top area covering where the weaving hair is sewn in. It can also provide the wearer a scalp area and an organic hairline with zero hair leave out along with proper installation.
Difference Between Closure and Frontal
Size
The obvious difference between closure vs frontal is size. The closure is normally 4 x 4 inches. While frontal is 13*4 inches. A lace frontal is mainly bigger as they go temple to temple for sheltering the whole hairline. 
Lace closures are less in size because their basic role is to deter an install henceforth the name closure. Closures normally just cover a horseshoe size parcel at the top or front of an install.
Materials
Either closure or frontal are usually made with either silk or lace. Some lace frontals are even structured with both silks (4x4 middle section) and lace on either side.
While silk-base closure, in general, copy a scalp more precisely when seen very closely. Ribbon based frontal or closure are both favored as the material lays a lot flatter and mixes better with the scalp. This permits lace wearers to accomplish a characteristic, but a precise imitation of their own scalp.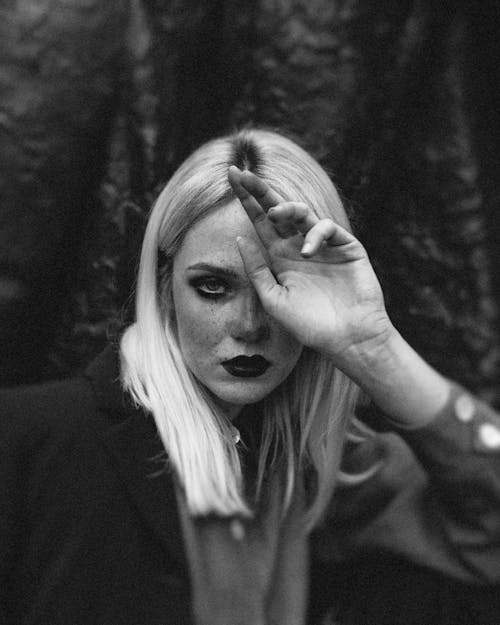 Versatility
The major advantage of picking a lace frontal is its unparalleled styling versatility. In a race of lace closure vs lace frontal, lace fontal wins as it allows you in getting on the option to style, unlike lace closure.
Don't forget that closures cover only a small part of the front after installation, making it almost impossible to pull back the wig sides without exposing tracks.
Installation
Either frontal or closure; both can be constructed and sewn into a wig. You can sew them around the edges and wear them as a removable hairpieces. Use headband with laying down the hair gel. There is no clear winner between frontal vs closure with regards to installation.
Another difference between the two is that lace closures are sewn into place while lace frontals are commonly intended to be bonded in place. While both can be set either in front or behind the hairline, lace frontals are ordinarily positioned before the hairline as a rule because they are fortified or bonded.